Shopify Plus is a premium e-commerce platform designed specifically for high-volume merchants and businesses with complex requirements. It offers a range of advanced features and customization options to help online stores grow and succeed in the competitive world of e-commerce. Whether you're an established brand looking to take your online sales to the next level, or a rapidly growing business seeking a scalable solution, Shopify Plus has the tools and capabilities to help you achieve your goals. With its powerful features, reliable performance, and dedicated support, Shopify Plus is the ideal platform for businesses looking to maximize their online potential.
'Checkout' section in Shopify Plus.
The Checkout section is the final stage of the customer's purchasing journey on your Shopify store. It is where the customer inputs their payment information and completes the purchase. In Shopify Plus, the checkout process can be fully customized to match your brand's look and feel, and you can add custom fields to collect additional information from customers.
Key features of the Shopify Plus checkout:
The ability to use multiple languages and currencies.

This allows us to offer a seamless and localized experience to our customers from different regions.

Shopify Plus also offers PCI-complaint checkout security, which ensures that sensitive customer information information is protected during the transaction.
Long-Term Strategies,
developing a successful long-term strategy can help you take full advantage of its features and capabilities,
Customer experience

: Prioritize creating a seamless and personalized customer experience, from browsing products to checkout and post-purchase support. Use Shopify's built-in tools to optimise your customer journeys, such as personalized messaging, abandoned cart recovery, and order tracking.

Inventory management

: Streamline your inventory management processes to ensure efficient and accurate tracking of stock levels. Take advantage of Shopify's integration with popular inventory management systems, such as Stitch Labs or SkuVault, to ensure you have the right products in stock at all times.

Marketing

: Utilize Shopify Plus' built-in marketing tools, such as email campaigns, discount codes, and social media integration, to reach new customers and drive sales. Use the data generated by your store to segment your audience and personalize your marketing efforts.
Pros of Shopify,
Scalable and secure platform

Seamless upgrades

Advanced reporting and analytics

Ability to handle a high volume of traffic and sales

Streamlined checkout process

Custom scripts and integrations

Unique theme creation

Insights into store performance.
The interface is easy to use, and the platform is quite flexible as you can pick different themes and features.
Why choose Shopify Plus?
The Benefits of Upgrading to Shopify Plus for Your Growing Business
Scalable infrastructure:
Shopify Plus provides the infrastructure necessary to handle large amounts of traffic, sales, and customers.
Customizable checkout:
Shopify Plus allows you to fully customize your checkout process to meet the unique needs of your business.
Advanced reporting and analytics:
Shopify Plus provides powerful reporting and analytics tools to help you better understand your customers and sales.
Dedicated support:
Shopify Plus customers receive dedicated support from a team of experts to ensure that their store runs smoothly.
Advanced app store:
The Shopify Plus app store includes a range of advanced apps specifically designed for high-volume businesses.
Multi-currency support:
Shopify Plus supports multiple currencies, making it easy to sell to customers all over the world.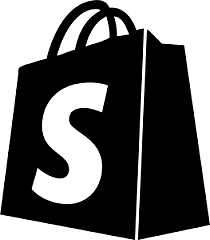 The Future of Online Retail: How Shopify Plus is Leading the Way. Maximize your online sales with shopify plus features!
1. Increased security: Shopify Plus includes robust security features such as Level 1 PCI DSS compliance, automatic fraud analysis, and 24/7 monitoring to help keep your store and customer data safe.
 2.  Improved checkout experience: Shopify Plus includes an optimized checkout process, which can help increase conversions and reduce cart abandonment rates.
3. Launch and migrations: Shopify Plus provides expert support for launches and migrations, helping to ensure that your store is up and running smoothly and efficiently.
4. Access to third-party apps: Shopify Plus gives you access to a wide range of third-party apps and integrations, enabling you to extend the functionality of your store and streamline your business operations.
With our assistance starting with Shopify Plus is a simple and straightforward process, take a look at the steps we follow:  
Determine your needs:

We take the time to assess your business needs, such as your budget, target audience, and the products or services you want to sell. This will help us choose the right plan and features for your business.

Choose a plan:

Shopify Plus offers several plans to choose from, depending on your business needs and budget. We help you choose the plan that best fits your business needs and budget.

Set up your account:

We'll create a Shopify Plus account and provide the necessary information to set up your store, such as your business name, address, and payment information.

Customize your store:

Shopify Plus provides a range of customization options, including themes, apps, and the ability to modify your store's code using Liquid. We choose a theme that fits your brand and customize it to meet your unique needs.

Add your products

: We set up your product listings, including descriptions, images, and prices. You can also set up shipping and tax options for your store.

Launch your store:

Once we've completed all of the necessary setup steps, you're ready to launch your store. We use the built-in SEO tools to optimize your store for search engines and promote your products on social media and other channels.
Wind up
In conclusion, Shopify Plus is a powerful e-commerce platform that offers a range of advanced features and customization options to help high-volume merchants and businesses with complex requirements succeed in the online retail market. With its scalability, customization options, advanced features, and reliable performance, Shopify Plus is a great choice for businesses looking to take their online store to the next level. Whether you're looking to grow your business, expand your product offerings, or streamline your operations, Shopify Plus has the tools and capabilities to help you succeed.
Connect with our team today to discuss opportunities, possibilities & how you can acquire our services to make business the one!
Get in Touch
You are just one step away from reaching our expert team.
Workiy is a global company with more than 20 years of experience that provides end-to-end digital solutions, consulting and implementation services to our clients. Be it web or mobile digitalization, cloud transformation or resourcing. We assist our clients in utilizing their digital assets to optimally achieve their business goals and thereby turning their visions into a reality.
info@workiy.com
Get in touch